Discover more from Music, Faith, Life and Other Stuff - The Kipper Jones Blog
We have to talk! When we tell our stories, our truth, we are not only liberating ourselves, but those who we are communicating with. These are stories of faith, music, life and other stuff from Kipper Jones.
My Debut Solo Album Is Available For The First Time In 33 Years
Universal Music Group Makes Kipper Jones' Virgin Records Debut "Ordinary Story" Available On Digital Platforms April 21, 2023.
When I embarked on the journey for my first album, I didn't really know what I was doing. It was scary. I'd already experienced some success as a songwriter, and I was coming from a band (TEASE) that I'd been fronting for nearly 10 years. So the next logical step was was my own project, right?
Things didn't quite go as planned for me, commercially, as a solo artist. There were a lot of factors, not the least of which being limited promotional support from my then-label, which is a tale as old as time.
The album itself exceeded my expectations and was a critical success, even landing me an NAACP Award Nomination.
"The album's eclecticism may keep Jones one of the best-kept secrets in soul, but it's a textbook example of how to draw from different sources to arrive at a sound that is wholly your own."
- Connie Johnson, Los Angeles Times, "Kipper Jones' 'Ordinary Story' Is Anything But"
"What A Shame, What A Shame…"
"Poor Elaine" is my ode to R&B legends, The Whispers' "(Olivia), Lost and Turned Out." Not to mention, Mr. Walter Scott was always very supportive and encouraging to me early in my journey.  Being from Los Angeles, The Scott brothers were always musical heroes of mine. Reggie Stewart and I had just begun writing together. This was the first or second song we wrote for the album. There were other songs with other collaborators, but this track gave the whole album a direction.
"Poor Elaine" is that one 90s ballad that you loved, but you just didn't hear enough, then it was gone. Well, now it's back!
Call your local radio/satellite/internet station and request that they add "Poor Elaine" into their rotation today!
---
Photos From The Era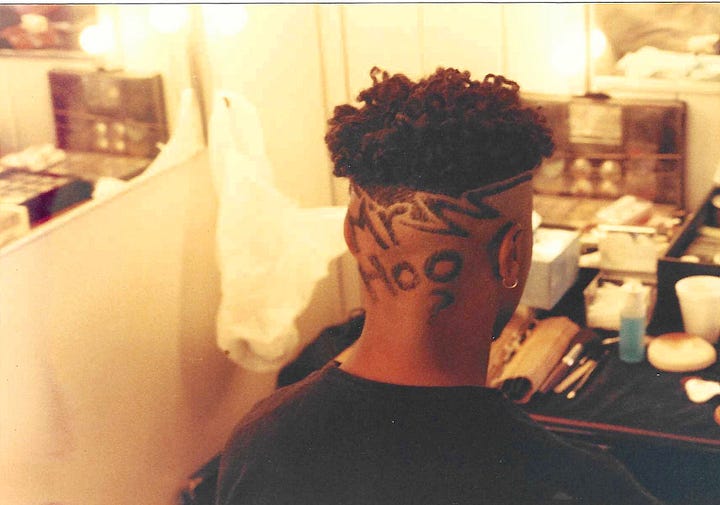 Thanks for reading Music, Faith, Life and Other Stuff - The Kipper Jones Blog! Subscribe for free to receive new posts and support my work.